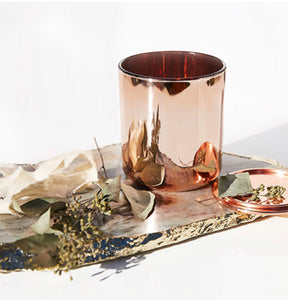 GOOD VIBEZ Collection
Rebuke Thee is made to repel all negative energies 
and transforms it into good energy & good luck. 

Maintaining Good Vibes.
This candle is dressed & infused with essential oils, herbs and Black Tourmaline crystals.
This is a good replacement for those
that want to burn sage leaves 
that gives off a smokeless cleanse in their homes.
 WHEN SETTING INTENTIONS WITH THESE CANDLES PLEASE MAKE SURE THAT YOU ARE IN THE RIGHT STATE OF MIND.
THIS IS ENERGY WORK.
THE ENERGY YOU PUT OUT YOU WILL RECEIVE.
Scent Family
Scent Notes
Palo Santo
Camphor
Arabian Rose 
 Mood